Finishing undergrad is nothing short of terrifying, especially once you start thinking about what you're going to do with your life now that you've got that very expensive piece of paper under your belt. Do you want to do an Honours year? Maybe you should go straight to Masters? Or maybe this is it and you don't want to study any more? We asked some of our older and wiser friends to talk about what they've decided to do since finishing undergrad, and how they're going so far.
HONOURS
Reanna – Bachelor of Arts (Honours) in Psychology
I'll be honest, I didn't seriously consider what I was going to do after finishing my BA until midway through my final year. Doing Arts meant I was basically set up for doing further study, rather than stepping straight out into the workforce. Having taken a gap year after high school, my energy levels in terms of university were feeling okay, so I decided further study would be my best option.
I chose Honours for a number of reasons. For one, no particular Masters program stuck out to me as of yet. Speaking to an academic at a study fair also revealed to me that a number of Masters courses go down from two years to one when you have Honours – definitely a plus! Secondly, the idea of research has always been appealing to me, and having Honours opens up moving on to a PhD, or working as a research assistant. And thirdly, to do a Master in Clinical Psychology (if I want to go down that track) requires one to have their Honours.
Things I like: 
Honours gives you a lot more independence than undergrad. Depending on your supervisor, you are pretty free to structure how you approach your thesis. Conducting my own research is also interesting and challenging in many ways.
Things I don't like:
Psychology Honours is extremely competitive to get into, and it will remain that way this year as there are even less Masters places on offer. And as much as I like the freedom of conducting my own research, this can also be equally as challenging as you have to rely on your own motivation to push through.
MASTERS
Sam – Master of Publishing and Communications
Having already done Honours and then taken a gap year to travel, my next steps options were dwindling by the end of last year. History Honours had been a great experience overall, but I felt I had just about exhausted my historical reserves, unless I was really serious about entering academia. Lingering uncertainty about entering the real world (i.e. full-time work) made finding an engaging Masters course seem like the most attractive avenue. My problem has always been that I like studying plenty of things but I find it hard to define anything that I really love doing, so I took a bit of a punt and went with a Master of Publishing and Communications.
Things I like: 
So far, I think I've made a good decision! The course is varied and definitely at a higher level than undergrad. There's also a real focus on the Australian publishing and media industry specifically, and on teaching practical skills that will be applicable in the workplace. At this point, I'm motivated and aiming to become a professional editor after my course finishes next year; I've never had such a clear end goal before!
Things I don't like: 
More HECS is an obvious downside to choosing to do Masters. This is an especially pressing concern if you don't have a CSP, which is unfortunately the case for the majority of graduate positions offered by the uni. That's about it though, no real regrets for me.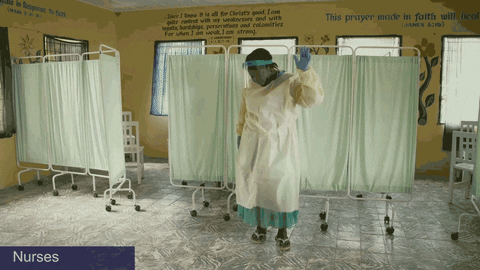 MEDICINE
Travis – Doctor of Medicine

As I've mentioned on this blog before—surprisingly controversially—I wasn't sold on the whole med thing when I got my offer. Theoretically, med seemed like a really good choice. There's some science (yay), an opportunity to teach if you dig that (I do) and, most importantly, the chance to really help out. Sounds cool right?
BUT….it actually is! Since starting this year I've been surprised by how much I've enjoyed it and, most particularly, how much I'm excited to be a doctor! I completely expected to be really fascinated by the lecture content but to take more time than others to get into the more practical side of things. In actual fact, I've found the reverse.
Medicine is a hard slog, but it really is full of cool shit. Beyond the stress of tests, you get to learn some fascinating things and, more importantly, work with some really incredible classmates. Though everyone is crazy smart, they're all down to earth—which, I'm reliably told, is handy if you want to be a doctor!
Things I like: 
Hearing patients' stories. Can't help but feel enormously privileged to hear from some pretty special people who've done it tough. CSL (case-supported learning) is also a great opportunity to unleash your inner nerd with the added bonus of good food and quality banter.
Things I don't like:
It's overwhelming sometimes. By the year's end, we will have covered more than 300 lectures worth of content and, for the purposes of our exam at least, are expected to remember that in the same excruciating detail as undergrad. I'll be happy to get through without having my brain explode.
LAW
Jacky – JD 
So about halfway through my BA, I realised I had no game plan, and adult life was approaching faster than I'd like. So I started looking at courses to apply for to put off that whole… taxes and owning suit pants thing. The JD was one of the several options I was considering, and I was accepted before any other applications were due so… yeah. I went to law school largely due to an administrative matter. But that's ok!
Things I like:
Staff are A+ humans and teachers. My lecturers are the best teachers I've ever had.
Flexibility of course structure. Under-loading, extending & intensives are all very normal.
What it teaches you. I probably won't need to know about trusts ever again. To be honest, I don't really know about them now, trusts are confusing. But I have learned a boatload of discipline, dedication, and self motivation. When I've forgotten about the details of trusts (e.g. the second I left the trusts exam), I'm still going to know how to drag myself out of bed at 6am and work at maximum effort all day and then some of the evening too and then do it again the next day.
Things I don't like: 
That whole 'employability' thing isn't working out quite how I imagined. The job market for law is brutal, fiercely competitive, and, frankly, a bit gross.
Everything is expensive. Textbooks, classes, law camp.
It isn't good for you. The rate of mental health difficulties among law students ridiculously, dangerously high. There are a lot of resources available, but that doesn't quite hide the fact that those resources are necessary because of the nature of the degree.
TAKING TIME OFF
Danielle – Bachelor of Arts (Politics and History) 
I didn't plan to take time off after finishing my undergrad, but it was kind of thrust upon me when I realised I wasn't too keen on or ready for my Masters degree.
Taking time off is a very open thing – for some people, they simply need a break from study and use it to work full-time, volunteer or travel (or all of those things). Others are completely unsure of their path, and need some time to think about their next step.
I'm mainly the latter, and while I'm still confused and a little all over the place, having the time off has reminded me that I enjoy being at university and writing. Although it can be a little scary, taking time off can be really rewarding!
Things I like: 
Sometimes you just need a break, and that's okay! If you want, it can be your chance to pursue other things or take a rest from study. It's given me the time to pursue things that I'm interested in, like writing and volunteer work, without the added pressure of study. Sometimes you don't know what you're going to enjoy without having this time.
Things I don't like:
This depends on your personal situation and temperament. For me, sometimes it feels like my life is a little directionless or that I should be doing more. University provides you with structure, and I admit that I crave that!
GOING STRAIGHT INTO WORK
Chris – Bachelor of Commerce (Marketing & Management) 
Getting a job after uni was always part of the plan; it was largely why I went to uni and what motivated me to do my best whilst there. And admittedly, working life is pretty grand. After a few months of the depressing, monotonous and heart-breaking trials of the soul crushing job market, I was very lucky to receive an entry-level sales role in an ice-cream supplier and I have not looked back since. No longer do I have to stay up till midnight to finish that assignment, which I know I'll do terribly on, nor deal with frustrating team assignments or face the impossible task of finding a seat in the Baillieu library. Now I have a say in the work I take on, I work with professionals who are absolutely inspiring, and I have my own desk. Not to mention that I get paid from a reliable source that is not customer service, Centrelink, or my parents. And better yet? Free ice cream – as much as my heart could content.
Yes, I do have to work 8 hours a day, but the hours are flexible, and no, I can no longer wear my sports clothes or rock up hungover to a meeting. But that's probably not such a bad thing. I have also gained free time. Outside of work, I have nothing but leisure time. That constant voice in my head telling me "you should be studying" has finally dissipated and has been replaced with "what do I want to do now?". Finally, my learning has not stopped since uni. I have learnt so much more from budgeting and customer interactions than I did in a year's worth of Quantitative Methods. Working is challenging, rewarding, fun, and genuinely makes me happy.