Jessica Gilham is a Unimelb Adventures contributor. She is currently studying music at Victorian College of the Arts (Melbourne Uni's Southbank campus). You can follow her on Instagram @__otaku_and_proud__
Whether you're a Fine-Arts/Music student, or whether you're just a curious Parkvillion (I'm making it a thing, shhhh), I'm here to give you the low-down on the best places to eat around Southbank campus! With the musicians becoming a new fixture in the area, there is now a significantly larger amount of people milling about and getting that hangriness that we all know so well, so there are plenty of great places to grab a bite between classes, with something for everyone!
IGA 151 Sturt St, Southbank VIC 3006
Open: 6am-12am most days!
IGA quickly becomes your best friend, or at least it has been for me for the past few years.
Insider tip: They have microwaves!
So, those thinking that you can't get hot, relatively healthy food there, are wrong. Buy something and ask to heat in up in their microwave. Cheap and easy!
Don Don
5 Bank St, South Melbourne VIC 3205
Open: 11am-11pm every day!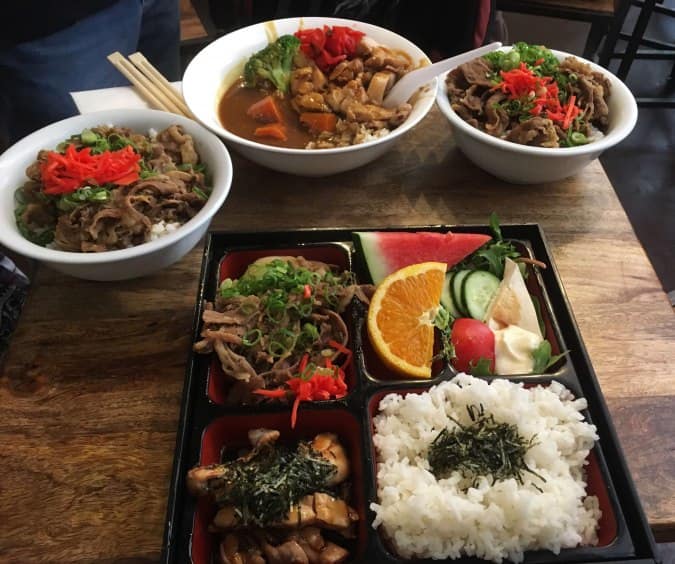 Don Don is one of the more popular eateries among Uni students, serving Japanese meals at really low prices! The majority of meals cost under $10, and you definitely get a lot for your money. A popular venue among locals and even tourists, they serve meals really fast which is a great bonus!
Asian Grocery – Food Puzzle
3 Bank St, South Melbourne VIC 3205
Open: 9am-9pm weekdays, 10am-8pm weekends!
While most people are aware of Don Don, they may not be aware that next door they have an Asian Grocery! You don't feel like IGA and want some different kinds of foods or snacks? Don't worry, it's got you covered. It's a spot I particularly cherish because they have a ton of my fav Japanese drinks and snacks.
Peko Peko
190 Wells St, South Melbourne VIC 3205
Open: 11:30am-4pm, 5-9pm weekdays, 12-4pm, 5:15-9pm Sat.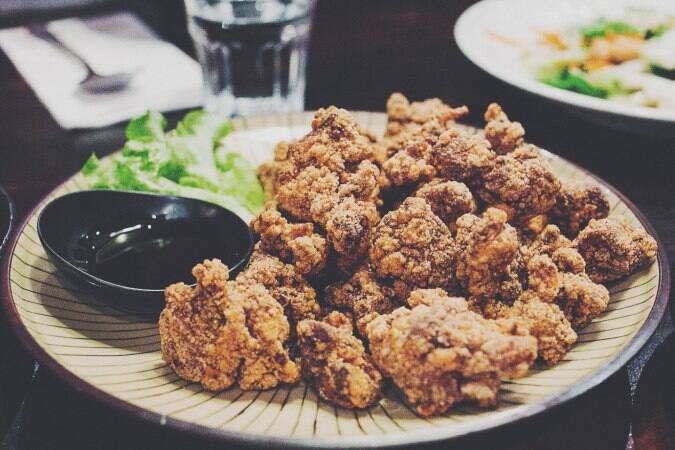 Seeing as I already mentioned Don Don and the Asian Grocery, I have to mention Peko Peko. My personal favourite out of the three! It's an Asian fusion restaurant that honestly has the best fried rice dish I've ever had in my life. It has a ton of other amazing dishes of course including a killer honey-soy chicken (according to my brother) and other dishes I pretend to know exist when really I'm just here for my fried rice.

Broad Bean Organic Grocer
26 Fanning St, Southbank VIC 3006
Open: 7am-7pm weekdays, 9am-6pm Sat, 10am-6pm Sun.
Both a supermarket and a cafe, which is honestly one of the best finds around the area. It is also 100% the healthiest place to grab food from in the area and has tons of gluten-free and vegan options! Didn't have time to grab breakfast? Get yourself a chia pudding, fruit bowl, salad or granola. Because they're based in an office-y area, they have tons of ready-to-eat food!

Blondie Bar (Blondie's)
Cnr Southbank Boulevard &, Sturt St, Southbank VIC 3006
8am-7:30pm Mon-Thurs, 8-am-8pm Fri, 5-10pm Sat, 3-7pm Sun
If you are a Southbank Campus student, then it is almost 100% certain that you've been to Blondie's, or at least are aware of its existence. Great place for a quick coffee or a small bite to eat! (It's also only about two minutes away from both VCA and the Ian Potter Southbank Centre). You can get proper meals there too!
Ayam Chef 67-69 Coventry St, Southbank VIC 3006
11:30am–2:45pm, 5–9:30pm Mon-Thurs & Sun, 11:30am–2:45pm, 5–10:30pm Fri, 5-10:30pm Sat
A Malaysian/Asian fusion restaurant that has amazing noodle/rice dishes. There are other things of course, but that's my fancy and this is my article! (Translation: I recommend that you try the amazing noodle/rice dishes).

Hungry Jack's
151 Kings Way, South Melbourne VIC 3205
Open: 24 hrs!
Who are you and where have you been? I'm not explaining this one to you.

These are just a few places that I personally recommend! However, there are tons out there within even a 10-15-minute walking distance. South Melbourne and Southbank have so many little cafes, restaurants and shops that you can try. Sometimes walking that extra little distance and trying a different route can lead to some great discoveries. Venture out into the beyond and try your luck!