Saurabh Kumar Jain is a Unimelb Adventures contributor. He is currently pursuing his postgraduate studies in computer science at the University of Melbourne. You can follow him on instagram @iamsaurabhkumarjain
With assessments building, SWOTVAC coming up and exams looming, you might need to take a breather from studying. So head to the Rowdy! The Rowden White Library is not your usual university library where you would find students with their noses buried in their laptops or tablets. Rowden White – or Rowdy as it is commonly known on campus – is a library where students and staff go to take time off from their busy schedules.
Located on the second floor of Union House, the Rowdy is strictly not for studying or doing your upcoming assignments.
So, here are a few things you can do to keep yourself occupied:
1. There are thousands of DVDs, books, e-book and audiobooks that you can go through and rent for free in your spare time. The collection of movies and TV series is updated every month; and recently they have been showing Game of Thrones for free at different times. The Rowdy also has a mobile app where you can go through its collection and place items on hold.
2. As you enter the Rowdy and take a left from the main counter you should see a door decorated with comics– that's where the Rowdy's huge collection of comics and manga live. There are special recommendations from the Rowdy that you can have a look at if you don't know what to choose and want to find something new, otherwise get nostalgic over your favourite childhood comics!
3. The manga library also has many bean bags lying around. If you feel the need to take a nap to make up for the lack of sleep due to an early morning lecture or lots of assignments, then the bean bags are waiting for you. It is usually quiet there, and a power nap could be of great way to get energised again.
4. The Rowdy also has what is known as the 'silent section', where there are couches that you can use to sit and read silently without any disturbance. If you have your own novel on-hand and you need a quiet place to read and indulge, the silent section is the best place for some peaceful reading. It's located at the far end of the library where all the books are.
5. Video games and other gadgets in the Rowdy are always on demand. If you need to free your mind from all those assignments, you can rent one of the gaming computers and go online to play your favourite RPG. The Rowdy also has Oculus VR headsets –try them out, you won't regret it!
6. If you are ever in a situation where your phone battery is about to die and you don't have a charger, the Rowdy has portable chargers as well as charging cables that you can borrow. This is definitely a life-saver when you're on 10% with hours of classes left.
7. Uni can get very stressful at times when you have assignments or presentations piling up. One of my personal favourite activities is visiting the therapy dogs that come to the Rowdy each semester. I definitely recommend taking the time to de-stress with man's best friend.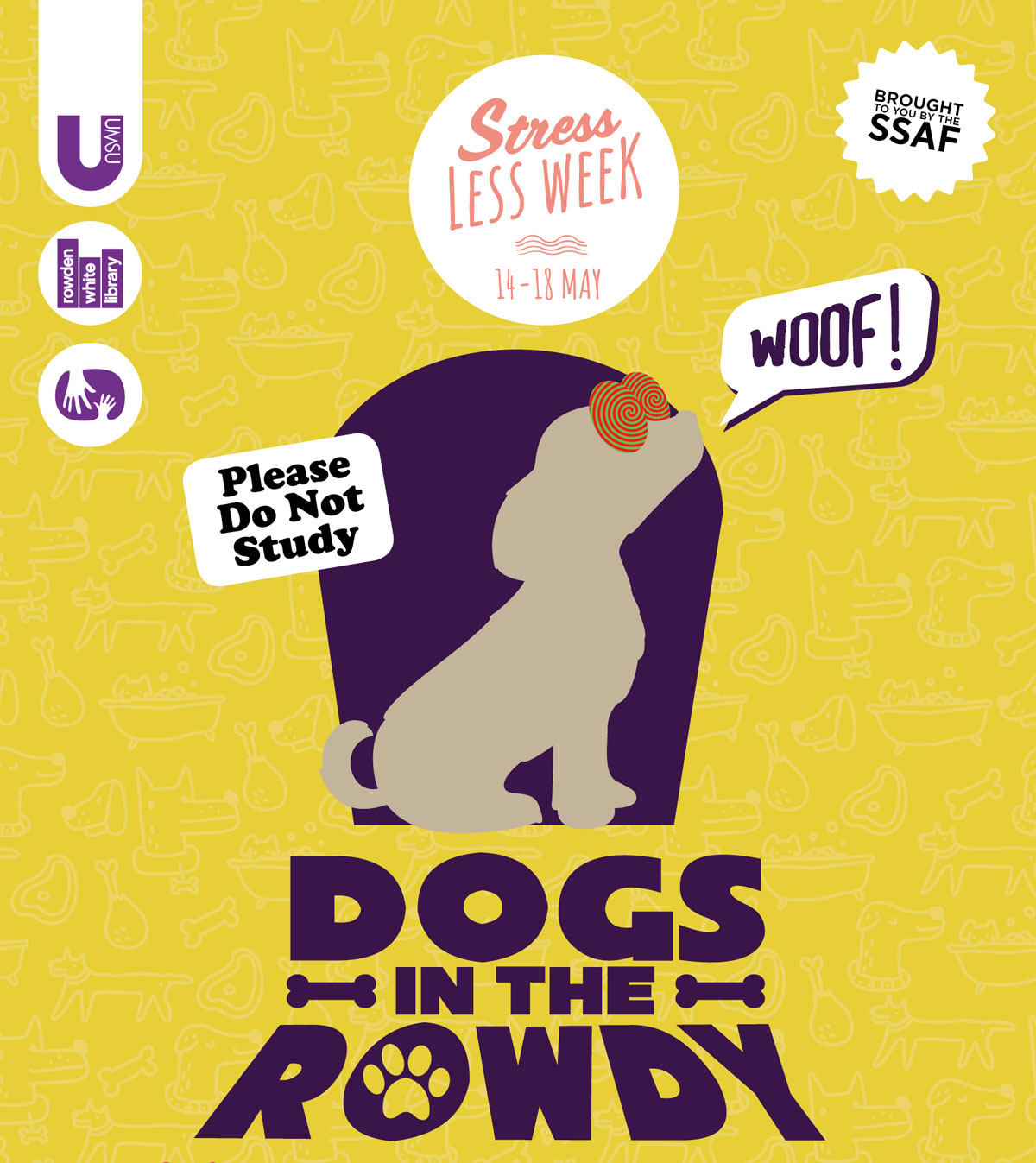 8. The Rowdy provides printing facilities for students when you might need to submit hard copies of your assignments. They charge a reasonable amount and the whole process is pretty simple. The good thing is that you don't have to wait in line to get them.
Good luck to everyone for your upcoming exams, and remember to look after yourself and take breaks to give your brain a rest!